AIR FREIGHT
SEND YOUR CONSIGNMENTS BY AIR, SAVE TIME AND OPTIMIZE COSTS
Air freight is ideal for the transportation of timecritical or high-value shipments.
Sending samples for a trade fair or to a new buyer, forwarding perishable or temperature controlled cargo with a short expiry date, getting raw materials to the other side of the world, to prevent a factory stoppage or stock-outs in stores, sending high-value shipments to other part of the world.
Tell us what you need and our specialist team will help you and taking care of all the procedures involved in the air freight process.
Air Freight Products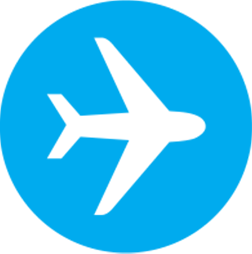 Flash/ Express

48 hrs
transit time

Economy

3-4 day
transit time

Value

1 week
transit time

*transit times are shown as airport-to-airport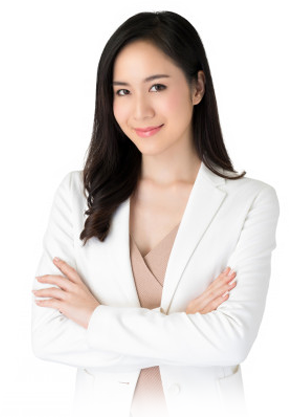 Air Freight Value Added Services
Custom Clearance

Bar-coding

Warehouse Storage

Transport Insurance

Real-Time Tracking

Packing /Repacking

Temperature-controlled Transportation

Labeling & Marking

Shrink Wrapping

Import Handling and Delivery Option
FAST, FLEXIBLE AIR FREIGHT SERVICES FROM SISKO GROUP
When time is of the essence or your shipments are of a high monetary value and low volume, air freight is likely to be your best transportation option. Although a little more costly than ocean shipping, air freight services offer some important advantages for your business and your customers. The most notable benefits include:
Speed

Your shipments arrive at their destination in days or even hours, rather than weeks;

Reliability

Frequent flights and efficient scheduling help ensure your shipments arrive on time;

Security

With your cargo in transit for short periods of time only, and stringent security in place, your cargo's exposure to the risk of theft or loss is minimized;

Convenience

Many locations have airports nearby, meaning air freight gets your shipments closer to locations that may be far from seaports;

Flexibility

When shipping via air freight, you have a range of options to choose from, making it easy to find a service that closely matches your requirements.
At Sisko Group, The Sky Is Not The Limit
We don't limit our freight forwarding services to any one mode of transportation, we're able to manage your shipments from door to door, not just airport to airport.We have the technology, expertise, and capabilities to transport most products and materials by air, including temperature controlled and perishable products, hazardous goods, and heavy machinery or equipment. If you need a complete logistics solution that incorporates transportation by air freight carrier, we can cover everything from cargo insurance and customs clearance, to warehousing, value-added services and even last-mile delivery to your customers.
Cargo Consolidation / Assembly Service
Sisko provides cargo consolidation service where several smaller shipments are assembled and shipped together to avail of better freight rates and security of cargo.
Dangerous goods
Dangerous Goods or Hazardous Goods have been given this name for a reason. These goods need to handled with utmost care and consideration of its dangerous nature and any mis-declaration, mis-communication or incorrect documentation could have severe consequences and could prove disastrous to human lives on airport or on a aircraft or a ship.
Dangerous Goods, which include a range of substances and materials, require careful and precise handling. Sisko has a team of highly trained specialists to provide you with the necessary support and advice to ensure that your Dangerous Goods shipment arrives safely and reliably.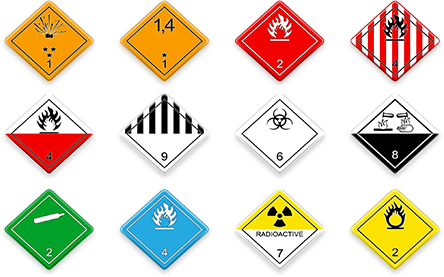 BRIEF ON AIRCRAFTS AND ULD
Passenger flights

Wide-body Aircraft

These aircraft are usually used for long-haul flights between airline hubs and major cities with many passengers.

Narrow-body Aircraft

These smaller aircraft are generally used for short to medium-distance flights with fewer passengers than their wide-body counterparts.

Freighter

A cargo aircraft also known as freighter that is designed or converted for the carriage of cargo rather than passengers. Such aircraft usually do not incorporate passenger amenities and generally feature one or more large doors for loading cargo. Freighters may be operated by airlines or by the armed forces of individual countries

Pallets and Containers (ULD)

On passenger aircraft, cargo is carried in the lower hold. On freighters, cargo is also carried on the main deck. In large, cargo is loaded and carried in various pallets and containers, known as Unit Load Devices (ULD).

| | | |
| --- | --- | --- |
| Dimension | Pallet - PMC. PQP. P6P | Pallet - P1P.PAG |
| Internal Volume | Base: 96" x 125" Height: 64"(Passenger flight), 96"(Q6 Contour), 118"(Q7 Contour) | Base: 88" x 125" Height: 64"(Passenger flight), 96"(Q6 Contour), 118"(Q7 Contour |
| Tare Weight | 120 Kg | 114 Kg |
| Maximum Gross Weight | 5,035 Kg(LD) 6,804 Kg(MD) | 4,626 Kg(LD) 6,033 Kg(MD) |
| Loadable Aircraft Type | 747, 747F, 777, Airbus | 747, 747F, 777, Airbus |

DPE / LD-2 CONTAINER

Used in Boeing Aircraft's namely, B747/ B767/ B777/ B787 lower hold.

Door opening: 44 x 60-in (112 x 152-cm) Maximum gross weight: 1,225 kg

AKE / LD-3 CONTAINER

Used in Airbus and Boeing Aircraft's lower hold.

Door opening: 58 x 61-in (147 x 155-cm) Maximum gross weight: 1,588 kg
A True Extension Of Your Company
At Sisko Group we believe that when it comes to end-to-end logistics, order fulfillment, and distribution, our operation needs to be completely seamless with yours to ensure all goes smoothly.
We think long term and our goal is to mold our operations to meet your precise needs and act as a seamless extension of your company.
Get a quote for your shipment
Close